Breast Cancer Screening: The Difference a Picture Can Make
by Sarah Rasmussen
September 2021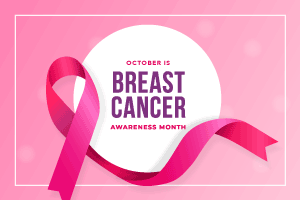 October is right around the corner. Watching football games, finishing the fall harvest, jumping in leaf piles, and carving pumpkins are all reasons to look forward to the month. Another special part of October is that it's Breast Cancer Awareness Month.
Excluding skin cancers, breast cancer is the most common cancer in American women. A woman living in the U.S. has a 1 in 8 chance of developing breast cancer. For women living in North Dakota, the American Cancer Society reports that in 2021, there will be close to 570 new cases of breast cancer. Knowing that about 80 of those women will die is devastating. Looking at the faces of those statistics closer to home, within the communities of Mercer County, most people personally know a woman whose life – as well as the lives of her family and circle of friends – has been impacted by breast cancer.
The American Cancer Society also says that early-stage breast cancer has a five-year survival rate of almost 99 percent. Experts recommend screening tests as the best way to find and treat breast cancer early before a lump is felt and before the cancer spreads and causes symptoms in other parts of the body. Screening usually starts at age 40 for women considered to have with average risk, with follow-up testing every one to two years. For women who have above average risk – for example, those who smoke, consume alcohol on a regular basis, or have a family history – the age to start and stop, and how often mammograms are completed must be discussed with a healthcare provider.
Despite the importance of mammograms, the American Cancer Society noted that in 2018, only 70% of women 45 years and older were up to date on mammography. Many women choose to not undergo screening due to fear and misconceptions. Here are four common misunderstandings and clarifications to help encourage women in North Dakota to undergo screening mammograms.
Reason #1: I have no family history of breast cancer.
Although family history can play a key role in the development of many diseases, that is not the case for breast cancer. According to the American Cancer Society, about 85% of women with breast cancer have no family history of the disease. This particular unpredictability of breast cancer is a top reason there is a strong emphasis on screening for early detection.
Reason #2: I have no symptoms of breast cancer.
The most common symptom of breast cancer is a new lump or mass. An important part of breast health is for women to know how breasts normally look and feel. Many women do not feel confident with self-exams. Additionally, various common and benign breast lumps can create confusion about what is normal or abnormal. Though past recommendations have included self-exams, women's health specialists point out that modern mammogram technology now finds breast cancer before a lump can even be felt.
Reason #3: I will be exposed to radiation.
Although radiation is used in mammography, the amount is very small. In daily life, radiation released from certain minerals and gases in the environment contributes to what is called background radiation. For the average woman, the radiation from a mammogram is equal to about two months of this type of background radiation. Women can look for evidence of mammogram equipment inspection by Food and Drug Administration officials or state inspectors who follow guidelines in Mammography Quality and Standards Act law. This provides an additional layer of safety through its strict regulation of mammography equipment.
Reason #4: Mammograms cost too much money.
Medicare, Medicaid, and most insurance companies will cover the cost of screening mammograms every 1 to 2 years for women 40 and older. Under the Affordable Care Act passed by Congress in 2010, women's preventive health care, such as mammograms, generally must be covered. If a woman is uninsured or her insurance will not cover screening mammograms, programs and resources are available. A unique offering in North Dakota is called Women's Way, a program that provides financial assistance for breast and cervical cancer screenings for eligible North Dakota women.
Fortunately, mammogram testing sites are located throughout North Dakota. In Hazen, the mammography site even offers a special option called "3-D mammography." National experts say that compared to the standard 2-D mammography, 3-D testing looks through more breast tissue images and not only can see cancer earlier, but when abnormalities are seen, the test can better determine false alarms from true early cancer changes.
North Dakota healthcare providers know that early cancer detection saves lives and that includes early detection of breast cancer. With October as Breast Cancer Awareness month, enjoy changing colors of the leaves and all the fall festivities, but remember to remind family and friends to make sure they've had their screening mammogram.
This article also appeared in the Hazen Star, the Center Republican, and the Beulah Beacon all on September 30, 2021.
---
About the Author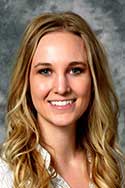 Sarah Rasmussen is a fourth-year medical student at the University of North Dakota School of Medicine & Health Sciences. As a participant in the Center for Rural Health's Targeted Rural Health Education (TRHE) project that emphasizes the importance of rural newspapers, Rasmussen has written this column for North Dakota citizens living in Hazen/Beulah area and other rural areas of North Dakota. This information is not for diagnosis or treatment and should not be used in place of previous medical advice provided by a licensed practitioner.