North Dakota Targeted Rural Health Education Project (TRHE)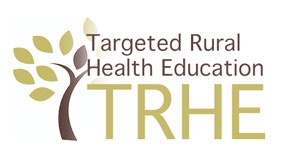 The Targeted Rural Health Education (TRHE) project, modeled after a similar project done by the Idaho Family Medicine Residency program, will help resident physicians and health profession students take a closer look at the health needs of communities in which they are training. In collaboration with the North Dakota Rural Health Association, the UND Center for Rural Health, and the UND Department of Family and Community Medicine, TRHE's goal is to help health-professionals-in-training to promote positive health outcomes in rural communities.
Resident physicians and health profession students (participants) will use Community Health Needs Assessments to learn about the population's health in the rural community they are serving. The project will encourage formation of relationships with key people such as media contacts, community stakeholders, and the population itself. Participants will choose an identified community health need and work with an existing healthcare provider in that community to produce a publication that helps educate the community about that particular need through a news or information outlet (i.e. newspaper, social media, news bulletin, etc). Through this project, participants will focus on:
How the issue became a health need
Why focusing on it is important
National statistics on the topic
Potential initiatives or programs to address the need
Who can Participate?
Resident physicians participating in Rural Training Track (RTT), medical students (particularly those who take advantage of a shadowing opportunity, who are participating in Rural Opportunities in Medical Education (ROME), or who go to a rural community for a rotation), and other health professions within the University of North Dakota and across the state.
Partners
Center for Rural Health, University of North Dakota School of Medicine & Health Sciences Department of Family and Community Medicine, and North Dakota Rural Health Association.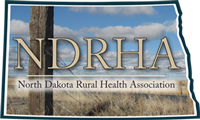 ---
Learn More
For more information about the TRHE project, contact Stacy Kusler at (701) 777-3300 or by email at: stacy.kusler@und.edu.