North Dakota Targeted Rural Health Education (TRHE) Project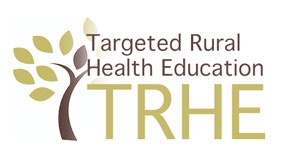 With the collaborative support of the North Dakota Rural Health Association, the University of North Dakota (UND) Center for Rural Health, and the UND Department of Family & Community Medicine, the Targeted Rural Health Education (TRHE) project exists as a health literacy project for health profession students and resident physicians.
The project's goal is geared to the translation of public health data – especially the Community Health Needs Assessment – into a community-specific health education article written in plain language and suitable for publication in a rural newspaper.
To date, UND School of Medicine & Health Sciences (SMHS) medical students are the largest group of participants. Early in the program's start, the first participating students wrote articles after rural clinical shadowing experiences. For current third year medical students chosen for participation in UND SMHS Rural Opportunities in Medical Education (ROME), the TRHE project is a mandatory part of the curriculum, starting in 2019. In recent years, fourth year medical students have participated and publications are eligible for inclusion in their curriculum vitae. Other UND SMHS health profession students have elected to participate in order to disseminate their graduate research findings relevant to North Dakotans and residents in neighboring states.
The TRHE project originated for physician residents in the Idaho Family Medicine Residency. In 2017, the project was replicated in North Dakota. Project leadership includes a project coordinator, a writing mentor, faculty reviewers, and supporting rural newspaper editors. Of note, the TRHE program welcomes other lead organizational participants and has several implementation tools for interested groups.
Who Can Participate?
Any graduate level health profession student or resident physician affiliated with the University of North Dakota can participate. In particular, medical students who've taken advantage of a rural shadowing opportunity, participated in ROME, or completed a traditional rural community clinical rotation.
Learn More
For more information about the TRHE project, please review the Resources section on this page, and contact Stacy Kusler at (701) 777-3300 or by email at stacy.kusler@und.edu.
Partners