Medication-Assisted Therapy: Bringing Hope and Healing to the Beulah-Hazen Community
by Alexandra Streifel
March 2019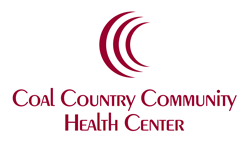 Nearly every day, it seems that another alarming story of how opioid addiction affects a rural family hits the news. To handle the problem, urban centers sometime seem to have more services and resources than rural communities, including treatment in special facilities and access to addiction counselors. For those living in Hazen-Beulah, Coal Country Community Health is providing a special treatment that offers a second chance at a healthy, active, and addiction-free life.
This special treatment is called "MAT," or medication-assisted treatment. To understand how MAT works, it's helpful to know how opioids work. Opioids are powerful pain killers that block pain sensations. But they also act on the reward center of the brain where they cause a chemical reaction producing a feeling called "euphoria." Euphoria is an intense feeling of happiness that sometimes the brain searches for again and again. This is where MAT treatment comes in. MAT helps block the chemical reaction causing euphoria. At the same time, MAT prevents the uncomfortable symptoms of opioid withdrawal. Preventing withdrawal symptoms is also important to help people stop misusing opioids.
One of the most commonly used MAT medications is called buprenorphine, also known as Suboxone. The benefits of Suboxone have already been seen in the Beulah-Hazen community, according to Dr. Aaron Garman of Coal Country Community Health Center.
"The MAT program has had a very positive impact on our service area," he said. "It has helped patients move from a place of addiction to a more functional level in society. They are able to be back enjoying life with their families and working."
From reunited families to renewed career ambitions, MAT has brought hope and new beginnings to many in the Beulah-Hazen community and beyond.
---
About the Author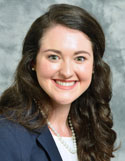 Alexandra Streifel is a third year medical student at the University of North Dakota's School of Medicine & Health Sciences. As a participant in the Center for Rural Health's Targeted Rural Health Education (TRHE) project, Streifel has written this column because of her interest in bringing medical information to rural North Dakota citizens. The information is not for diagnosis or treatment, and should not be used in place of previous medical advice provided by a licensed practitioner.